Full STEAM ahead at RES
RES' Science Fair was not only a delight to the senses: the main theme was about hearing, sight, smell, touch and taste.
It has been 3 years since Big Science last featured RES students in their lab coats sharing their experiments. Over the years the event has evolved to include interactive stations and crafts that turned STEM (science, technology, engineering and math) into STEAM by adding ART to the mix.
Volunteers ran interactive stations that showed how to use electrical connections to make pipe cleaner creations light up, and how our senses still constantly amaze us. A masterpiece made by splashing paint will be framed and auctioned by the PTA.
Students lined the hallways with their experiments that were ably reviewed by First Selectman Julia Pemberton, Principal Natalie Hammond, and Science Adviser Rebecca Richards. Each student received a certificate for their participation.
Thank you to Trisha Doyle and her team who managed to put together an event that was fun for all ages.

The Big Gym was a sight for the SENSES with stations for sensational exploration.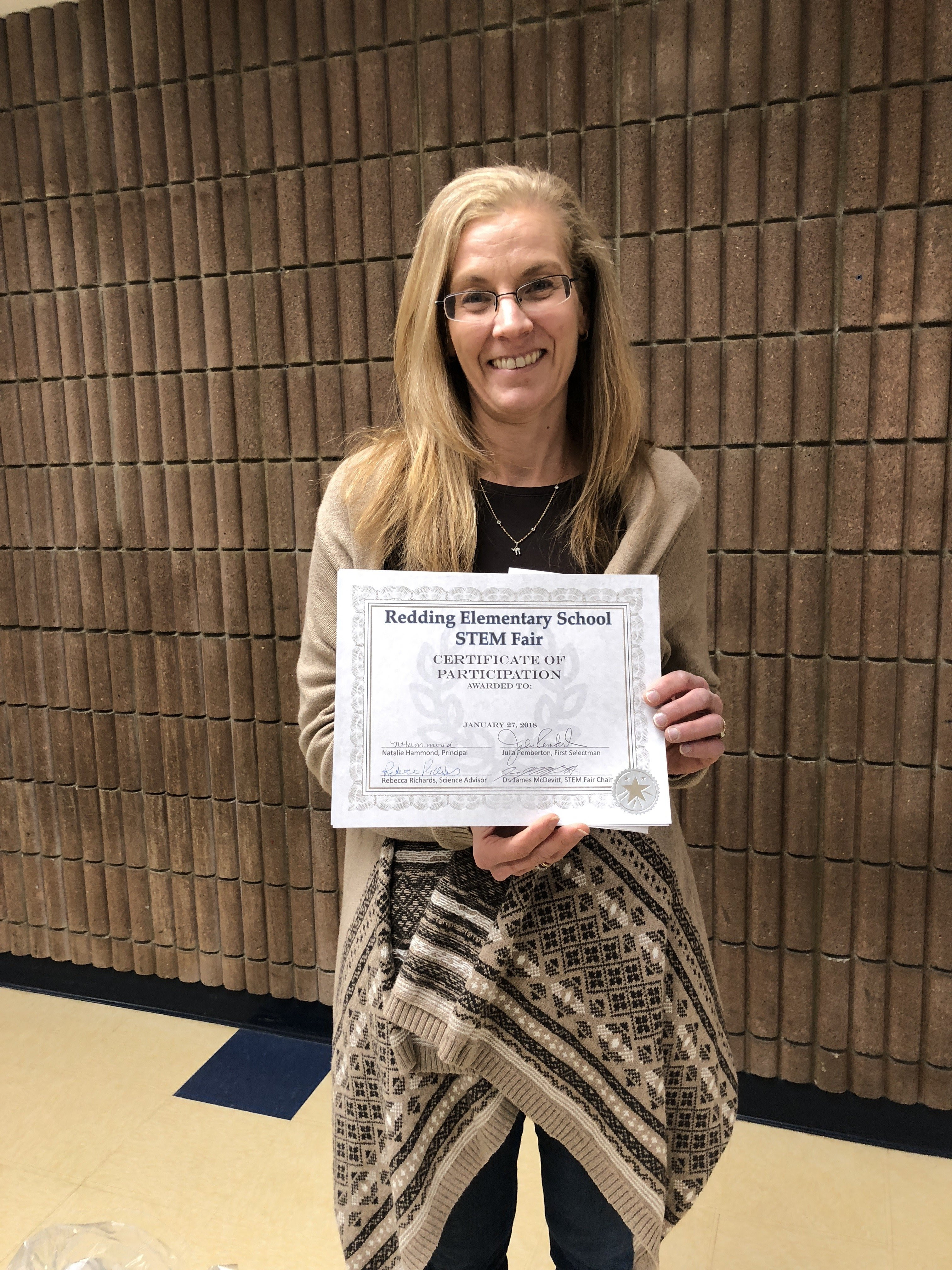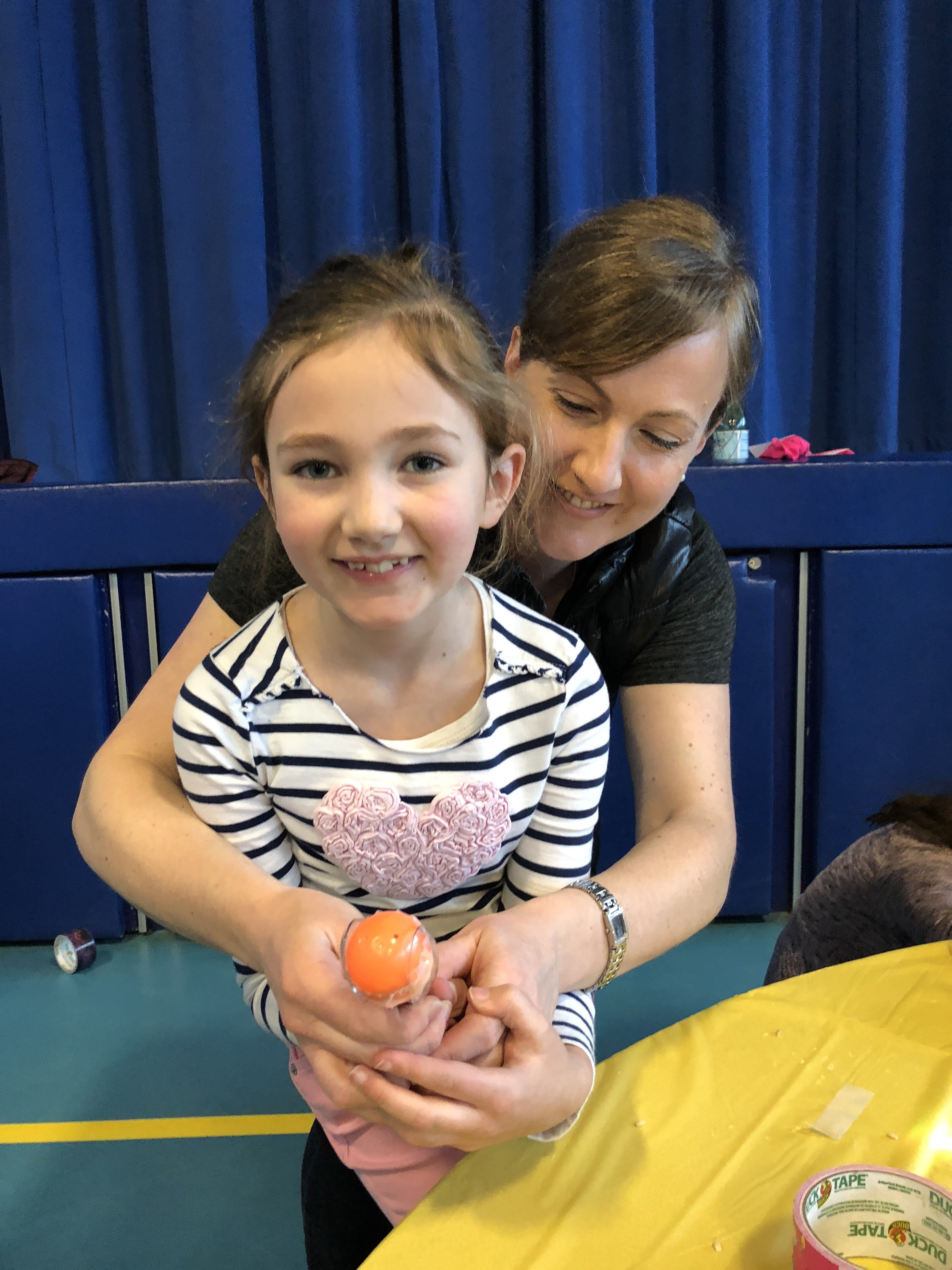 Left: Science Advisor Rebecca Richards shows the certificate given to each scientist
Right: Colleen Pilato and her daughter Anna Page show off a handmade maraca

left: The Touch station was a huge hit right: Chiara Caplan adds to the splatter painting
James McDevitt explains his bridge design